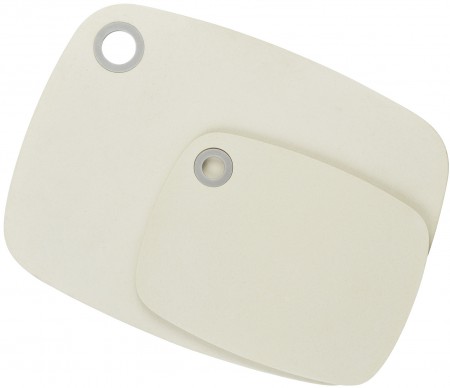 Surpahs Bamboo Fiber Cutting Board 2 pcs Set
Model No.: CCBS-1603-2W
UPC: 603786297055
Feature:
12-inch by 9-inch, and 8-inch by 6-inch two anti-slipping cutting board pieces. Only 1/5-inch thickness. Lightweight while very hard and durable.
Inexpensive higher value. Made of REACH approved material Bamboo Fiber, composite from bamboo pulp.
Knife Friendly surface. Dishwasher safe. Easily cleaned with soap and water.
Food safe approved by LFGB & FDA, Biodegradable and Eco-friendly.
Beyond Amazon's A-Z protection policy, you are backed by Surpahs 100% satisfaction guarantee policy.
Description
The biodegradable bamboo fibre cutting boards are mainly made out of bamboo fiber, wood fiber, corn powder and resin. Material approved by REACH, fresh & natural appearance. Featuring with silicone hanging hole and anti-slip bottom. They are easy to clean and will not harbor bacteria. Perfect material for food preparation in home and commercial kitchens.