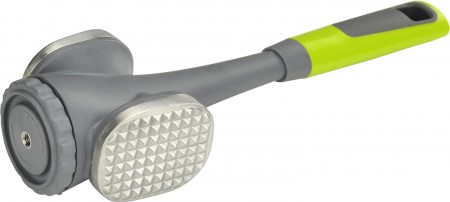 Surpahs 3 in 1 Meat Tenderizer
Model No.: WLMT-0195Z
UPC: 603786297116
Feature:
Patent registered. Textured side for tenderize the meat.
Pounding base to make meat into thin.
Penetrating piercing blades (20 needle pins) turn tough meat tender, reduces cooking times, resulting poultry skin crispy and more juicy flavorful meat.
Soft touch handle. Dishwasher safe.
Industry highest quality, surpassed your expectation. Full LIFETIME WARRANTY. 100% satisfaction guarantee. 100% worry-free guarantee.